Hello members,
The last of the leaves are finally falling and the holidays will be here before we know it. If you're in need of a gift idea for that person on your list who has everything, or if you'd like to treat yourself to a little winter cheer, look no further:
Once again Rockway Gardens is hosting our annual Amaryllis Kit Sale for GardenKitchener members! Starting on November 13th, active GardenKitchener members will have the opportunity to purchase our unique Amaryllis kits at the amazing price of only $25.00 each! (That's right – the same price as last year!)
Each kit includes everything you need to successfully grow a bulb: a clear glass vase, a bag of either natural stone or lecca as growing medium, an instruction sheet, and of course – a specialty amaryllis bulb.
The three varieties that we've chose for 2023 are imported directly from Holland. GardenKitchener members will enjoy exclusive access to these varieties – they were chosen for their uniqueness and are not readily available at any other local retailers. I can say for certain that the bulbs for 2023 are absolute stunners that will fancy up any home:
First, we have the Elvas Amaryllis: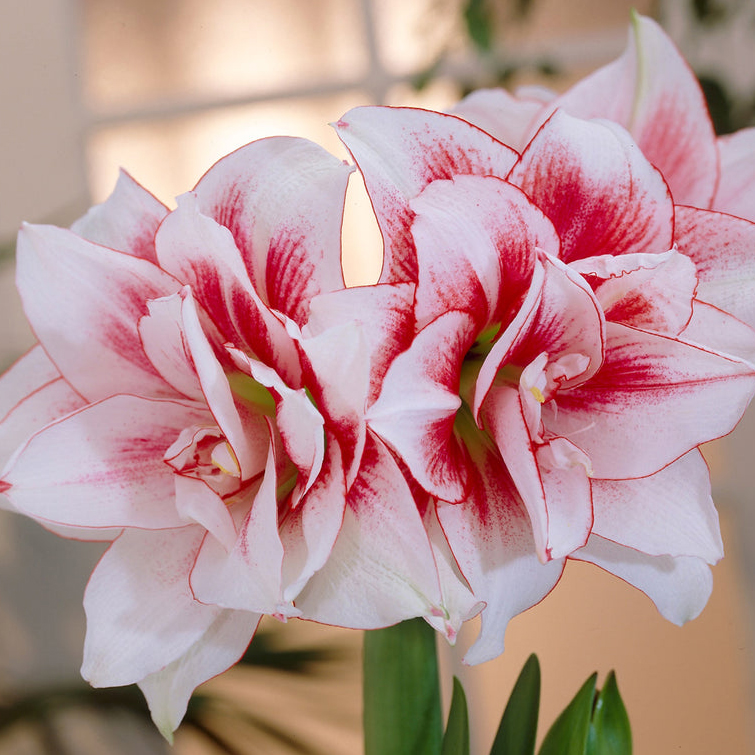 This double flower is a show-stopper, with as many as 15 petals in layers that create a stunning look. Its crisp white flower has dark pinkie-red highlighting striations on the middle of each petal, and red edging. The colouration depends on the amount of light it receives: bright light will result in more red hues showing in the petals, while shadier locations result in whiter petals with a bright red pinstripe edge.
Next, we have the Papillio Amaryllis: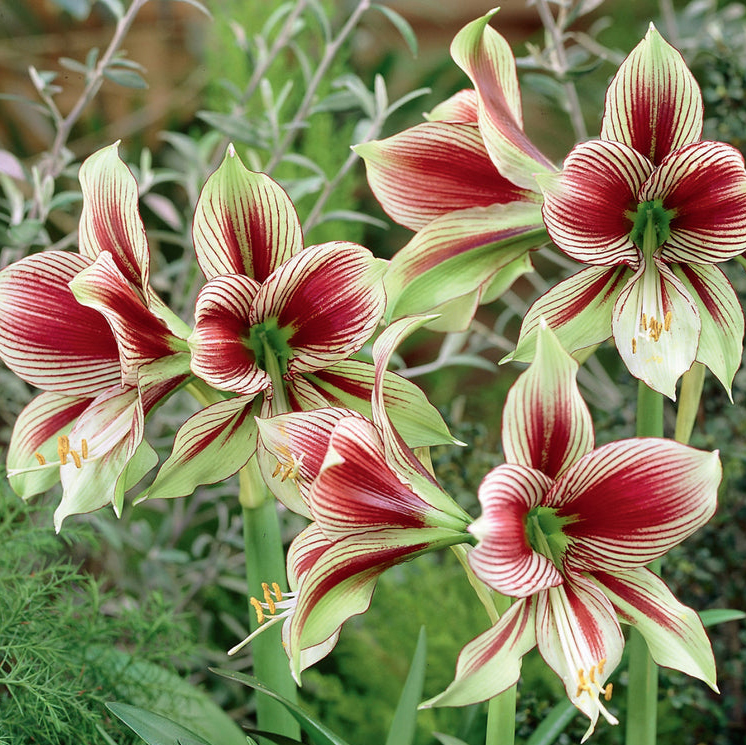 These flowers are exotic and unique! The Papillo Amaryllis is considered a Butterfly Amaryllis with graceful long petals and long, arching stamens that resemble its namesake. Its flower has pale, creamy white petals with delicate deep red striping and a chartreuse throat.
Finally, we have the Sweet Star Amaryllis: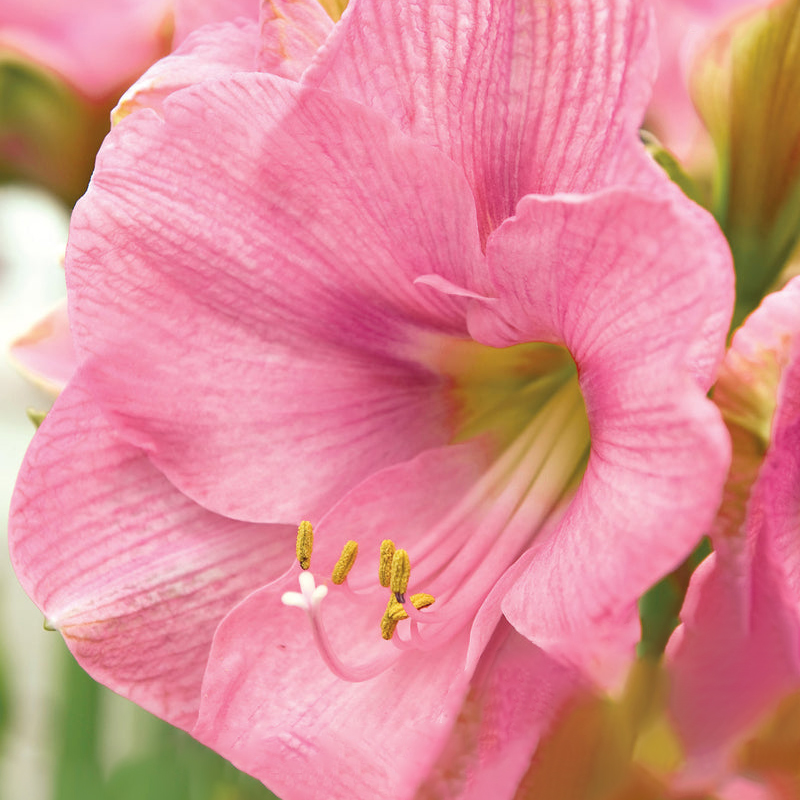 A brand new variety of Amaryllis, Sweet Star's bloom features rounder-shaped petals that are a charming, cotton candy pink with open, apple green throats.
All three bulbs will produce 2 to 5 flowers on a stem arising from the bulb, about 8 to 10 weeks after planting.
Because quantities are limited and we want to ensure as many members as possible have an opportunity to purchase a kit, we've added some limits. Only active GardenKitchener members (2023 or 2024) will be able to access the purchasing page by signing into their account on the website. Each member may purchase only one kit of each variety (for a maximum of three kits in total). If you're not yet a member, but interested in participating, you can purchase a 2024 membership here.
Ordering has started and will continue until kits are sold out, or until November 30th at 2pm.
All kits are available for local pickup only, on Wednesday, November 29th or Thursday, November 30th from 10am-2pm at the Garden House in Rockway Gardens (7 Floral Crescent, in Kitchener).
All proceeds from this amazing sale go to support Rockway Gardens. Thank you in advance for your support and we wish you a wonderful, colourful, and festive holiday season.
Sincerely,
Karin Clemens
Head Gardener & Grower, Rockway Gardens